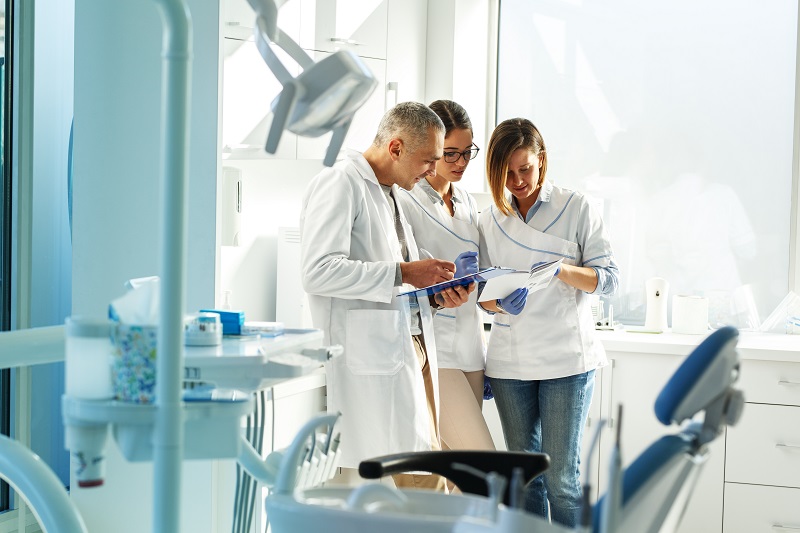 If you are an established dental practice, you most likely have a team of people behind you; employees who work the front desk, a hygiene department, dental assistants, and of course, the dentist. What more could your office need to run effectively? You may be surprised to find how much hiring a coach can help bridge the gap between where you want to be and where you are now in terms of profits and overall success.
What's the Difference Between a Coach and a Consultant?
Coach and consultant are often used interchangeably. In reality, these are two different people that provide different services. When you work with a consultant, you will get instructions to solve a problem. A consultant will review your practice and tell you how to improve specific areas.
A coach is different. They focus on developing people. They observe and help their clients achieve their goals or vision for their practice. They ask questions and help dentists and their employees understand themselves better. They draw out strengths and empower their clients to be successful. A good coach is a valuable asset to any business.
Benefits of Dental Practice Coaching
What can dental practice coaching do for your office?
Faster Results – Coaches look for solutions that will get the best results sooner. They apply logic to come up with steps to reach goals.
Find Work-Life Balance – Coaches help their clients achieve a work-life balance which promotes long-term satisfaction and happiness among staff.
Better Focus – Coaches help develop self-awareness and values. This focus brings clarity and better decision making.
Increased Energy – Coaches can rejuvenate your dental practice. They help employees remain motivated and energetic about their jobs.
High Return on Investment – Dental practice coaches have been shown in studies to provide a high return on investment.
Dental practice coaching may be what you need to reach your professional goals. Contact Strategic Practice Solutions today to learn more about coaching and training.