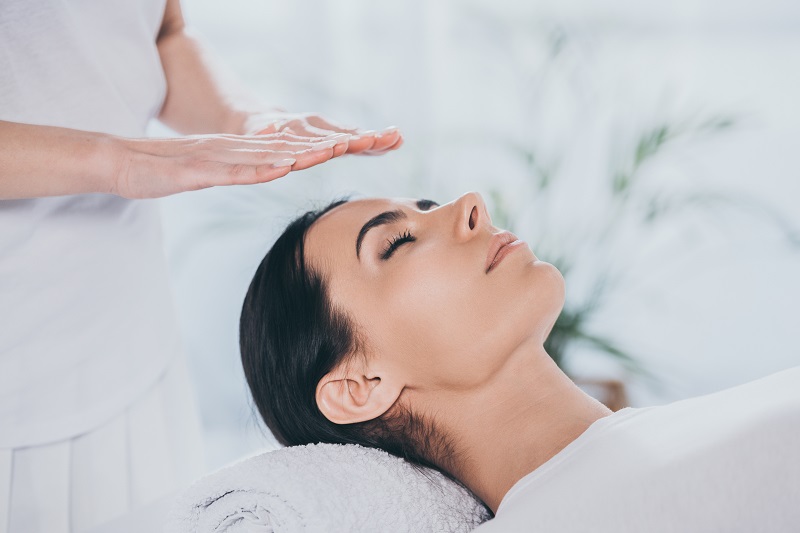 Many patients turn to natural pain management when undergoing dental exams and procedures. Reiki is a form of energy healing that was created by Dr. Mikao Usui. After studying in a Buddhist monastery, Dr. Usui set out to create a healing method that was natural and not tied to a single religious belief or system. Today, Reiki is used by many to lower stress and alleviate discomfort.
How Does Reiki Work?
Much like other traditional medicine practices, Reiki is based on the idea that each of us has a biofield or energy field that sits just outside of our bodies. If something disrupts it, it can cause us to feel unwell or get sick.
Reiki practitioners place their hands on or above the body to help fortify the biofield. Some believe this process can help reduce tension and allow us to achieve a relaxed state. It's used for anxiety, depression, nausea, insomnia, and pain management.
How Can I Use Reiki at My Next Dentist's Appointment?
Find a holistic dentist that offers Reiki or can recommend a practitioner who is available to help prior to a visit. Using this method before your appointment will help you prepare and ensure a more positive, comfortable overall experience.
Reiki can help reduce pain, or it can be used as a calming aid for patients who experience anxiety or fear when they sit in the dentist's chair. If you are interested in holistic dentistry, register for our May 17th class from 9 am – 12 noon. Earn 3 CE credits while learning more about The Reiki: an alternate approach to pain management.