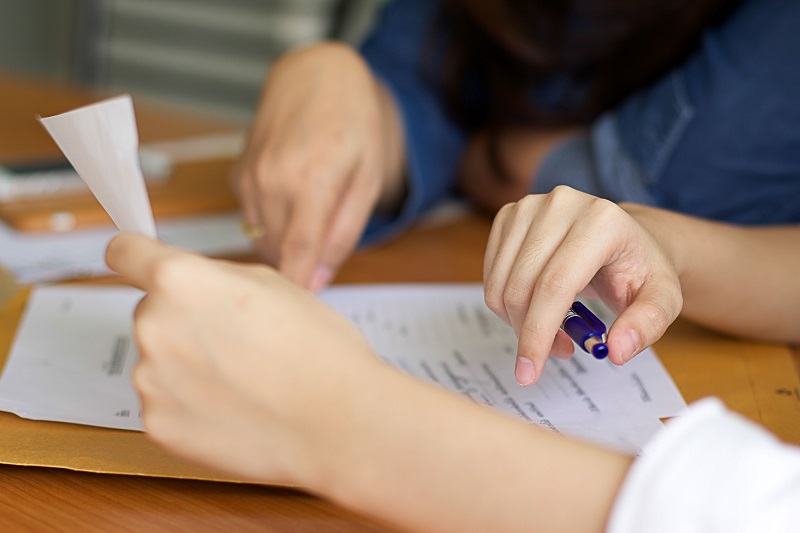 You FINALLY made contact with the candidate! Now what? Your time is valuable…right?!  You have squeezed precious moments to conduct a face-to-face interview with a candidate that qualifies for the position you are hiring to fill. However, as you are aware, there are times where a candidate's resume may look good on paper, only to find out after a 35 – 60-minute interview, their wants and needs do not match that of the position.
We have found the utilization of Prescreen Templates help in maximizing interviews to be with only QUALIFIED applicants. Qualified means that candidate meets ALL the requirements, skills and competencies the open position requires. There are candidates out there that will tell you what you want to hear –  just to "land" the job – only to inform you later of any scheduling restrictions or their inability to show up on time due to commute. PRE-SCREEN FORMS are most helpful to identify and weed out potential problems before you invest time and money in the candidate.
PRESCREEN: EXAMPLE QUESTIONS
Posted below are some questions you may ask when going through each section of the Prescreen Template:
Situation:
What is your current situation?
What is your current situation, according to your resume you are still working at ___________?
Side Note: After they answer the question, you can ask clarifying questions and/or paraphrase what you heard them say was their current work situation.
Desired Commute Time:
What is your desired time to commute to work?
Desired Pay Rate:
What are you currently making?
What would you like to make?
Desired Benefits:
What benefits would you need?
Is Medical a plus or a must?
Desired Work Schedule:
What work schedule have you been used to?
What would be your desired work schedule?
Desired Type of Employment:
Are you looking for full time or part time?
How many hours would that be per week?
Availability:
What days do you have available to interview or to do working interviews?
Skills: On a scale of 1 – 5, please identify your confidence in each of the following procedures, with 5 being very confident and 0 no experience.
Side Note: State each item either on the DA [Dental Assistant] column or DR [Dental Receptionist] column and record the number the candidate tells you.
Example:
DA Procedure
Confidence
DR Procedure
                Confidence
Endodontics
3
 
Scheduling
5
4 Handed Dentistry
4
Recall
5
Temp Crown
3
Check-in
5
Orthodontics
1
Check-out
3
Molar Extractions
4
Collecting Co-pays
5
Is there anything that you would like to learn more about?
Document their reply.
Software Knowledge:
What Practice management software are you the most confident in using?
[Common dental software include: Dentrix, Dentech, Softdent, Eaglesoft, Practice Works, etc.]
Describe your top 3 – 4 attributes you bring to any practice?
Document their reply.
Time Management
Side Note: Some candidates may ramble on and you will need to help them pick a word that fits what they are trying to say. Example: "I like to keep the dentist on schedule and have the patient seated on time". Time management would be a great word choice to use in this case.
Quick DiSC Assessment: Only complete if you have had DiSC training.
Employment History: This is a section you can complete fairly quickly when trying to identify the reasons why the candidate left their previous places of employment. Refer to their resume and start with their past employer(s) and work towards their current utilizing dialogue; see the example below:
Example:
From your resume, it looks like you worked at Best Buy/Geek squad for over 5 years from 2009-2014. Why did you leave? [document their response]
From there you took a position as Customer Service Rep at AT&T from 2014 to 2016. Why did you leave that position? [document their response]
Employer
Employment Dates
Dental Software Exp.
Position
Reason For Leaving
 AT&T
 2014-2016
Customer Service
Has her daughter and stayed home.
Wanted to get back into the dental field.
Best Buy,
Geek Squad
 2009-2014
Better hours, more pay.
Above are examples to aid in finding out the candidates desired position, work schedule, and pay rate in order to pre-qualify them to move on to the face-to-face interview. If you need further dental consulting, DiSC training, or help securing the right candidate for your dental practice, please contact Strategic Practice Solutions or Strategic Dental Staffing Solutions.