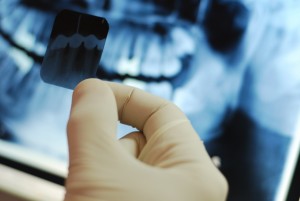 Registration for dental x-ray training classes provided by Strategic Practice Solutions is now open. Cost is $699.00 per person. Certificates are awarded upon successful completion of the entire program.
To legally operate dental x-ray equipment and perform dental radiographic procedures in Michigan, a dental assistant must successfully complete a course in dental radiography that is substantially equivalent to a course taught in a CODA-accredited program. This course is substantially equivalent to a course taught in a CODA-accredited program.
Dental X-Ray Certification Program Highlights
To identify the components of x-ray film exposure and processing
The physical characteristics of x-radiation production and how to control the effects on radiographs.
Radiation health and safety
Infection control techniques
Individual hands-on instruction is provided, and certificates will be awarded upon the successful completion of the program
Instructor Background
Instructor:
Dr. Gagi has been providing dental care for over 10 years and believes that dentistry goes beyond the teeth. She is well known as a compassionate, trustworthy dentist who is committed to providing a gentle and stress-free dental experience. Dr. Gagi is committed to continuous education to bring her patients the best and the latest available state-of-the-art procedures.  Dr. Rasha Gagi was awarded the OKU (Omicron Kappa Upsilon) Honor as well as became a member of the OKU Honor Dental Society promoting the highest standards of dentistry.
Education
Dr. Rasha Gagi received her D.M.D degree from the prestigious Ivy League University of Pennsylvania School of Dental Medicine with Honors in Clinical Dentistry where she received the Clinical Teaching Assistant Award during his studies.
Personal Background
During her free time, Dr. Gagi loves spending time with her husband and her three kids, also she enjoys biking, traveling and exploring new places.
Space is limited and classes fill quickly. Visit http://strategicpracticesolution.com/dental-x-ray-cert/ for additional information and to register now. Upon registering, you will receive an email with additional details.