Dr. Gary DiStefano
I have been a practicing dentist in my own office since 1975. While I have been successful, I have never felt my office had ever reached its full potential. Thus I have always attended any management seminars a read management material that appeared noteworthy. Nothing ever made a difference.  Tricia Casasanta was asked to do an assessment and spent time in our practice doing just that.
Her findings were as expected. We had a failure in our practice management systems. However, her solution was two-fold. Education and the most complete statistical tracking systems I have ever seen.
The education began with me and my associate. The subject was leadership. We attended five, three hour sessions on what leadership requires from us to gain the people we need and what they need to see from us. The education was profound and comprehensive.
This type of education then proceeded thru my entire dental team. While myself and my team continues to apply our new knowledge our growth is not yet complete, it does remain on going.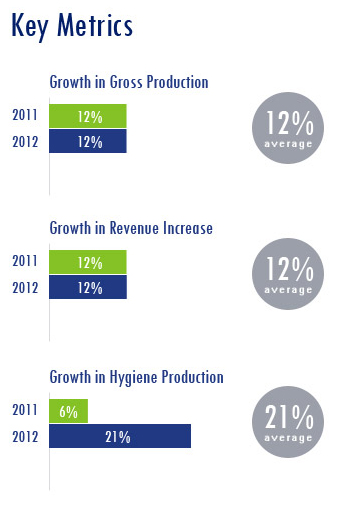 The measurement of our success or failure lies with in her statistical analysis. "The numbers don't lie", is her favorite statement.
However, it is the use of that analysis which is new. It only tells us what is working well, where we need to revisit what we have learned, and when we have failed to change anything and what we need to do to correct the issue.
The last educational service provided was the most stimulating. It taught us the science of effective communication with our patients.
While the office is in our infancy applying this knowledge the results have been profound. By simply asking the right questions and realizing every patient is different. Our patients now ask for the treatment they require.  Our personal style of communication is not relevant, only our patients. Understanding that has produced amazing results in my practice.
In short, while every practice may not be ready for her, it remains the most powerful educational process this old man has ever received.