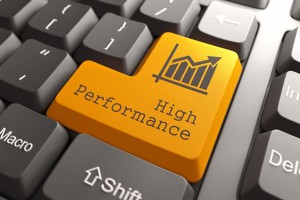 Having your own dental practice can be both lucrative and fulfilling, but isn't without its fair share of headaches. Even with the ideal setup, right certifications, required staff and state-of-the-art technology, developing a successful and profitable practice can be a strenuous task. Dental practices aren't immune to the problems that other businesses face and can undergo flat or even down years. To protect your business and take your practice to the next level it is important to set aside goals and implement them throughout your career.
Continuously Improve Production
There may have been a time when all a dentist needed to do was keep the doors open and the patients would simply walk in. Waiting times just occurred naturally due to high demand.  Today, with more dentists being readily available over the last several years, how quickly you can effectively schedule and treat your patients has become a top priority. Handling your current patients well is the first step on your way to a high-performance dentist practice.
Continuously Hire and Develop Team Members
As the business owner, you may realize that your practice will never be effective if you don't hire and develop team members who contribute equally to the business. Carrying all the responsibilities on your shoulders can burden you with unnecessary stress. Investing your time to develop training for your team can take time, but will save you headaches while improving your business in the long run.
Continuously Improve Efficiency
Efficiency in any business is the systems and training that help you maintain that high production. An efficient schedule helps alleviate long waits, a well trained office staff keeps records in order, and a well ran marketing campaign can keep new customers flowing in the door. In order to increase performance and profitability everything needs to work together seamlessly. Looking for ways to increase efficiency in yourself and the rest of your staff will help your practice reach a new level of execution.
Continuously Generate More Leads and Referrals
You can have an extremely functional office, but without patients you don't have a practice. You have to look for ways to keep people coming to your office. Marketing can be very effective in generating new leads, but providing the best service to your new and existing patients may be all you have to do to keep your patient level rising. If someone is genuinely happy with the experience; it can generate a load of new leads and clients without any other work on your part. You can also reward your patients for bringing in new clients with discounted fees and they will be even more motivated to be your ambassadors.
Continuously Improve Patient Retention
High-performing dental practices know the importance of keeping long term patients. If you work to provide a comfortable and efficient place for your patients they will remain loyal, keep their appointments, and refer their friends. This repeat business can create revenue that you can count on over a long period of time and help stabilize your income. In fact, you may want to ask yourself a very important question when evaluating the performance of any part of your practice; will this keep them coming back?
Running your dental practice may seem complicated and convoluted, but it's really not that hard if you…
Get out of the day-to-day and see the big picture
Approach your dental practice logically, practically and systematically
Assemble and develop a team that is fully engaged and cares as much as you do
Implement clear processes that everyone can understand and follow
Get very clear about how to spot an ideal patient
Understand what differentiates your practice
Click Button Below to Request Your Free Dental Practice Assessment