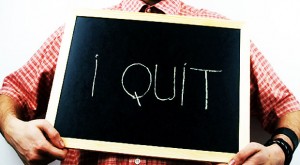 You are a good dentist. You love helping people and want to make them live a better life through good oral hygiene. Although, for some reason, your practice doesn't seem to retain staff very well. You know that the dental staffing process and training costs you time and money, but you're not sure if it's really that big of an issue. 
Well it is… 
Let's go over a few of the ways that your dental staff turnover can cost you that you may not have thought about. 
Stress on Your Key Players 
Typically, there are one or two people in a practice that have been there for a decent amount of time and seem to 'stick it out' through the good and bad times. This is great for you, but think about how it effects those key players. With a staff that fluctuates it's hard for the work to ever be distribute properly. Your experienced staff are either taking on more work, because there is no one else to do it, or they are training someone while maintaining their responsibilities. 
Doesn't seem fair does it? 
With a properly staffed dental practice everyone does their share to make things run smoothly. Leading to lower stress levels for everyone, including yourself. 
Lost Momentum 
If you're not convinced that a high turnover has effected your bottom line then maybe you should think in terms of momentum. Your practice should be growing. The industry is growing at a rapid rate and the availability of dental care coverage is as well. If your practice is running even or less than the past few years you will want to look at your turnover. 
People aren't numbers. They want to go somewhere familiar and friendly. If a new potential patient calls or find your practice online and a new staff member picks up and can't relay information without apologizing for being new, will they just call the next dentist? 
Maybe this doesn't hurt once or twice, but if you are constantly filling your staff then it may be happening enough to slow, or even stop your growth. 
More People Issues 
There is a high level of stress that comes from starting a new job. Without an experienced and friendly crew to meet the newest members you are leaving yourself open to issues amongst your team. This leads to stress on your office manager and yourself to deal with these or else you have the risk of losing even more people. 
This list of hidden turnover costs will hopefully lead you to seek help in creating a stable workplace. Strategic Practice Solutions can help you with this and much more.
Click below to request your FREE Dental Practice Assessment today!