Director of Operations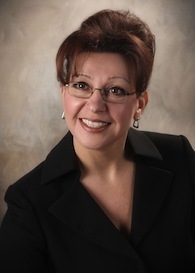 Patricia Casasanta is Director of Operations at Strategic Practice Solutions.  She graduated from the University of Detroit Mercy in 1988 in the field of Hygiene.  Many years of invaluable clinical experience, attendance at numerous professional skill building workshops and training in private practices had earned her the title of lead hygienist. This knowledge helped her to formulate the concept that employees can be an asset or a liability, and the team can only perform to the knowledge they hold.  She quickly discovered that in order for a practice to excel, the team needed to obtain knowledge they were not aware of, which sparked Patricia to develop workshops and training programs to provide this knowledge.
Patricia began her consulting and educational endeavor when she founded Performance Plus, Inc in 1995.  She has continued to grow professionally and hone her skills and knowledge further to generate new ideas and concepts.  With over 27 years of dental experience, Patricia is in tune with the ever-changing needs of the industry.  She has developed a reputation as an excellent resource for practices to call upon for assistance, from staffing to practice management. More recently, exciting changes have occurred, and Patricia has turned the corner professionally to offer even more products and services.  Now the Director of Operations with Strategic Practice Solutions, LLC Patricia is able to provide even more solutions and programs to improve team performance and in the bottom line. Strategic Practice Solutions has developed extensive human resource services, temporary and permanent hire services, cutting edge training and development workshops to increase the skill sets of dental professionals, as well as providing numerous training programs to assist dentists and office managers. These services assist with establishing policies and procedures to increase the practice's efficiency and increase case acceptance and also build team work functions. As a practice consultant, Patricia assists dental practices in discovering and resolving issues that prevent a practice from expanding. By applying various adjustments to practice systems & procedures to increase efficiency and skill sets of employees, she has increased profitability in client dental offices.
Throughout her career, Patricia has developed her Senior Management Marketing and Sales portfolio by becoming a certified trainer in DiSC, a model of human behavior that helps people understand their strengths and challenges as well as obstacles they need to overcome to improve their performance and increase their communication with team members and patients. She utilizes this information to assist practices with understanding employees in addition to finding the "perfect fit" for an office based upon those principles. Hands-on experience has enabled her to increase the practice's performance by focusing on Leadership Training, increased knowledge, Policy and Procedure revision as well as internal coaching and training for all employees. Patricia has broadened her horizons as a public speaker by participating in various dentistry-focused speaking engagements including "Women in Dentistry", various colleges, universities and trade shows. She was 2007 Co-Chair of Utica Chamber of Commerce BRAG Group and is affiliated with organizations such as the American Staffing Association (ASA), Michigan Dental Hygiene Association (MDHA), Better Business Bureau (BBB), and the Nation Federation of Independent Business (NFIB).
Click to read Patricia's profile on the Academy of Dental Management Consultants website.