Dental X-Ray Certification Two Day Course
Friday, September 15, 2017 @ 10:00 am – 

4:30 pm

Friday, September 22, 2017 @ 10:00 am – 

2:00 pm
State Approved Dental X-Ray Certification for the Dental Assistant
Exclusively by Jo Ann Buchheister, CDA, RDA, BS, Owner of Macomb Dental Education Center
This two-day dental x-ray certification course, in cooperation with the Macomb Dental Education Center, has been designed to be substantially equivalent to the Michigan Board of Dentistry requirement for dental assistant training.
A Radiographic Certificate is required by the Michigan State Board of Dentistry Rules and Regulations. A certificate is required in order for a Dental Assistant to expose radiographs. A growing number of offices we work with require candidates to have current certification. Don't miss out on possible work because of lack of certification!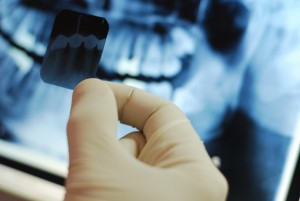 Course Content – State of Michigan Guidelines
Radiation Physics and Biology
Radiation Health, Safety and Protection
Film Exposure
Processing Factors
Intraoral and Extraoral Techniques
Film Mounting
Clinical Evaluation
Didactic Exam
Training takes place over two consecutive Fridays. For your convenience, we are offering the following certification sessions:
Friday, September 15th* and Friday, September 22nd, 2017**
* Day one (Lecture): 10:00 am – 4:30 pm, is held at Strategic Practice Solution Training Center, 8187 Rhode Dr., Suite B, Shelby Township, MI 48317 | 888.421.1808
** Day two (Clinical): 10:00 am  – 2:00 pm, is held at Macomb Dental Education Center, 28631 Hoover Rd., Warren, MI 48093 | 586.558.4299
Certificates are awarded upon successful completion of the entire program.
Cost: $350.00 per person
Dental X-Ray Certification Program Highlights
Participants will learn:
To identify the components of x-ray film exposure and processing
The physical characteristics of x-radiation production and how to control the effects on radiographs.
Radiation health and safety
Infection control techniques
Individual hands-on instruction is provided, and certificates will be awarded upon the successful completion of the program
Instructor Background
Instructor:  Jo Ann Buchheister, CDA, RDA, BS is a past member of the Michigan State Board of Dentistry and is the Dental Assisting Program Director at Wayne County Community College District.  She has over 40 years of experience as a dental assistant, office manager and educator.
Seats are limited and fill quickly.
Please Note:
Attendees of this course must be currently employed in the dental field with direct patient care.
Attendees of this course must have a working knowledge of dental anatomy and terminology.